Construction Site Accidents Lawyers
Construction site accidents are a serious problem. Construction workers, supervisors and owners all need to be aware of the dangers of these sites in order to prevent accidents from occurring. When they do happen, you want construction site accidents lawyers on your side that have experience with these cases. At Kelly & Castagna, we know how to navigate the legal process, so you will be fully supported and compensated for your injuries. Contact us for a consultation today at 309-820-0600.
Construction sites can be dangerous places where people are often injured or even killed due to negligence on the part of others involved in the construction process. Construction workers are at risk because of heavy equipment and tools, falling objects, flying debris from explosions (like when blasting rock), electrical shock from exposed wires/cables/power lines, and even falls from scaffolding. Construction site accidents may occur due to negligence or lack of safety precautions.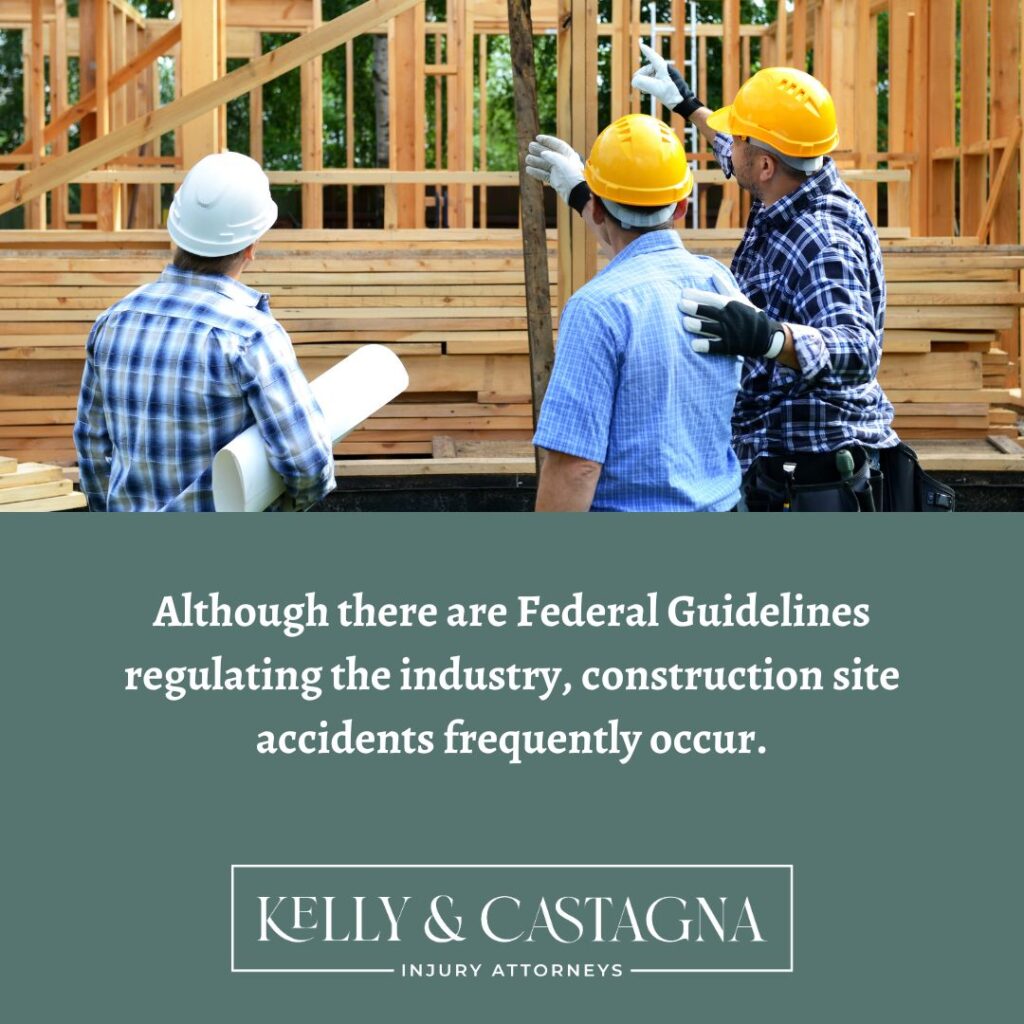 Be aware of the dangers of construction sites
Site owners as well as workers need to be aware of the dangers of construction sites. All workers on a construction site must follow the Occupational Safety and Health Administrations (OSHA) guidelines, and if they do not, they may be held liable for negligence if someone is injured or killed.
OSHA has issued a number of detailed regulations for construction sites, including rules for safety equipment, training and other requirements to protect workers on construction sites. These regulations are in place to prevent accidents from occurring.
Under these guidelines, employers must ensure that their employees follow specific rules on how to safely operate heavy machinery or equipment at a construction site. In addition, site owners are also required by law to ensure that all workers are provided with adequate safety equipment and training before being allowed on their property. Employers must also provide a safe work environment by providing proper levels of supervision, training and adequate protective gear for employees in hazardous situations.
If you've been injured in an accident at work and negligence from the employer or site owner was a factor, you may be entitled to compensation. Our construction site accidents lawyers will do a thorough evaluation of your case and help you determine the best course of action to pursue compensation.
Common Construction Site Accidents
There are many ways in which a construction site accident can occur. If you've been injured on the job, it's important to know your rights and understand what steps you should take next.
Falls are one of the most common causes of injury at work sites. Whether it's due to an unsafe environment or improper equipment that makes it difficult for workers to move around safely, falls happen far too often. Frequently, employers don't implement proper safety precautions like guardrails or other protective measures on scaffolds and ladders.
Electrocution is another major cause for concern when it comes to workplace accidents. This doesn't just mean electrical shocks from power tools. In fact, many electrocutions happen when someone uses water hoses without checking first whether there are any electrical wires nearby that could come into contact with them. Even more common still is when someone steps on a live wire while walking across asphalt during rainy weather conditions.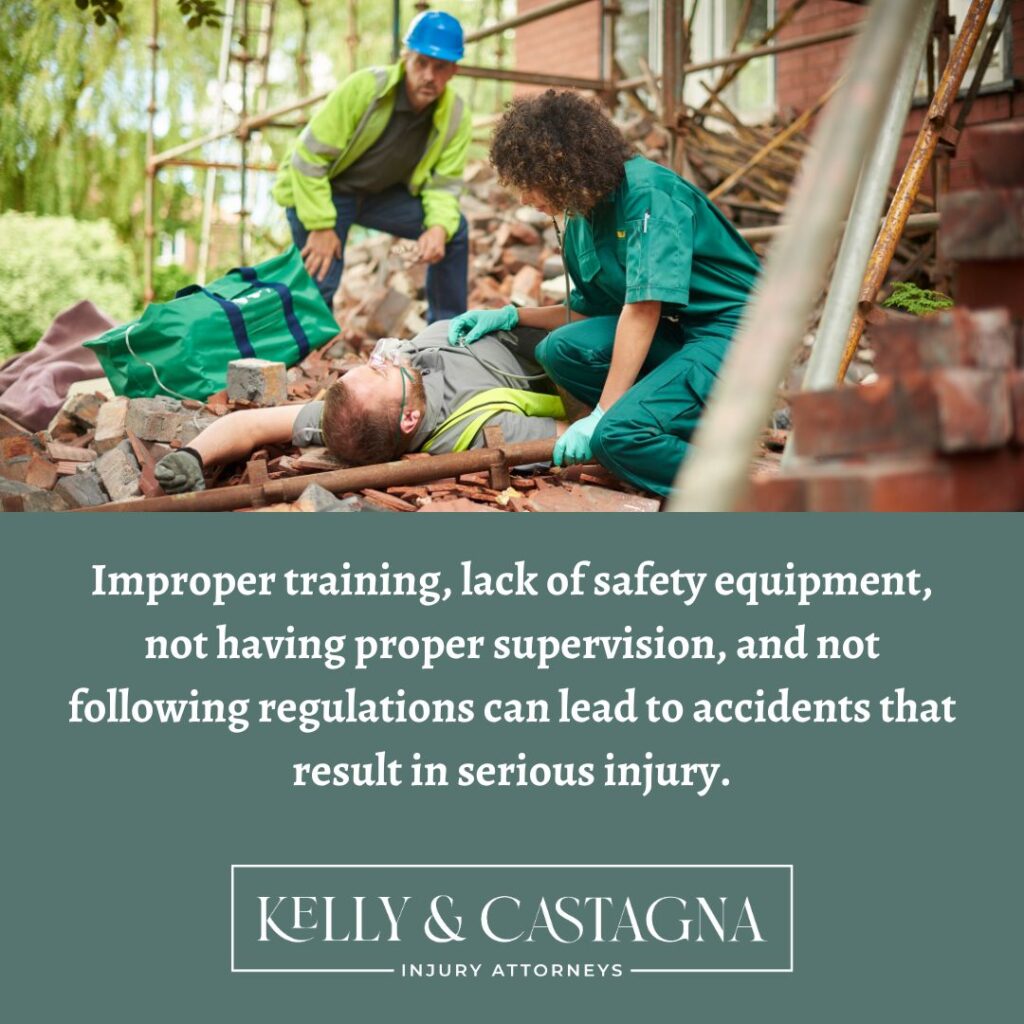 Whatever the cause of the accident you were involved in, at Kelly & Castagna, our construction site accidents attorney will help you pursue justice. We will support you through negotiations and, if necessary, litigation to ensure you get the compensation you deserve.
Contact our construction site accidents lawyers for a consultation
Construction site accidents can be serious and sometimes fatal due to the dangerous conditions that exist on construction sites. The Occupational Safety and Health Administration (OSHA) has issued a number of detailed regulations for construction sites, including requirements for safe scaffolding, fall protection equipment, trenching and excavation hazards, electrical hazards, emergency action plans, and more. Site owners, employers, and workers need to be aware of these dangers so they can take appropriate precautions when working on a construction site.
Construction site accidents can be devastating for the workers involved, as well as their families. If you or someone you know has been injured in a construction site accident, it is important to seek out legal help immediately. Our construction site accidents lawyers can help you with your claim against any responsible parties. Contact us today.