Car accidents lawyers Bloomington Illinois | What happens when someone else is driving my car and is in an accident?
Your auto insurance will only cover specific instances if you loan out your vehicle and someone else causes an accident while using it. If someone else has had an accident in your vehicle, our car accidents lawyers Bloomington Illinois is here to help. Contact Kelly & Castagna today at 309-820-0600.
Driving a car is an important responsibility. You need to make sure that any driver that uses your vehicle understand the rules of the road and follows them. You need to make sure that your car is in good working order. It's also important to make sure you have enough insurance coverage if something goes wrong while driving and if you plan on lending your car to other drivers.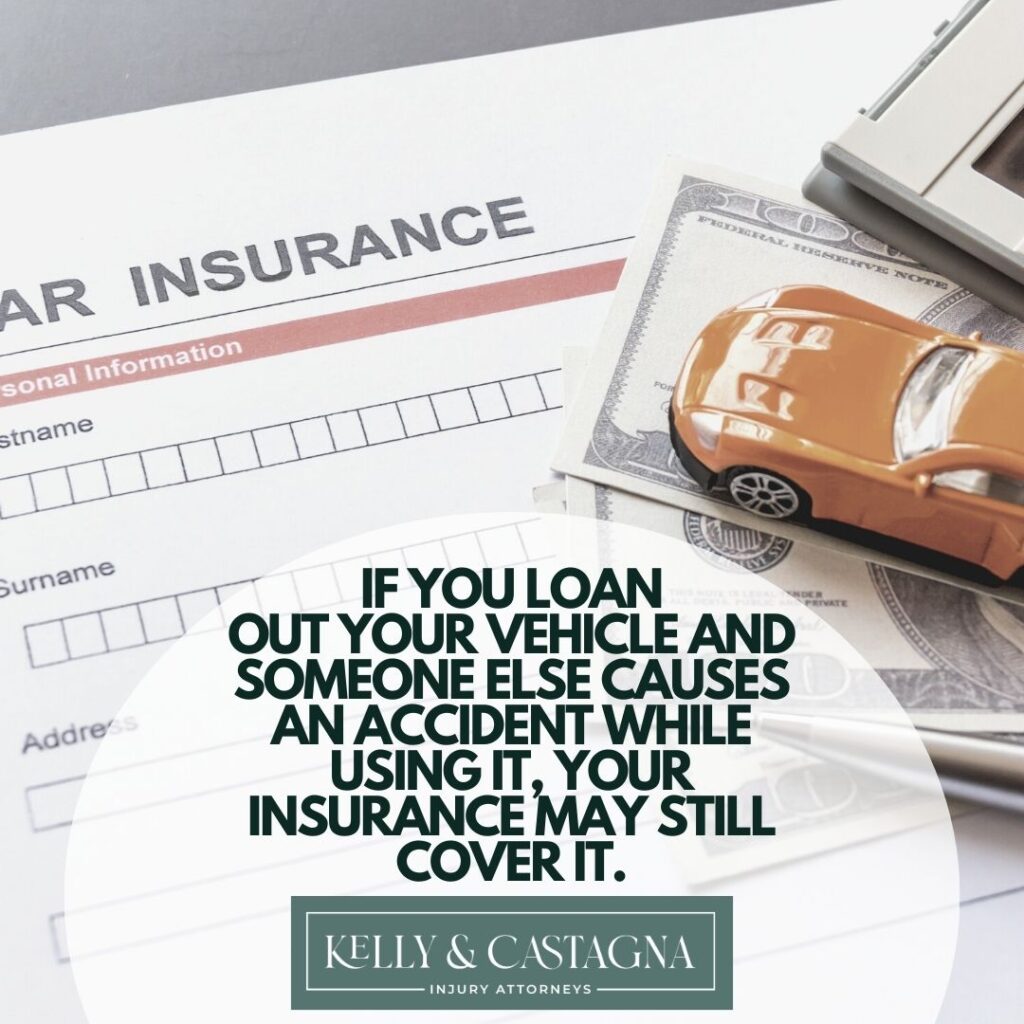 You are responsible for the traffic violations committed in your own car
If you lend your vehicle to someone else, you are still legally responsible for their actions. If the owner of a vehicle causes an accident while driving on a public road and gets pulled over, they can be charged with any traffic violations committed as well as having to pay any fines and legal fees.
If you lend your car to a driver who is not expressly excluded on your policy, your insurance will be the primary coverage that will apply if a crash occurs. According to the Insurance Information Institute. "If it's an occasional use, say I borrow your car to go pick up milk, and as long as permission has been verbally granted, you'll typically be covered." The other driver's insurance acts as secondary insurance.
The owner may also be sued by the other driver or their insurance company if they feel that they were at fault in some way. In addition, they could face having to pay for any damage done to their own car (the one lent out) or medical bills incurred by others involved in the accident. The car accidents lawyers Bloomington Illinois at Kelly & Castagna has vast experience with car accidents and insurance law. We can help you with your claim if someone else has crashed your car.
Your insurance company will pay up to your coverage limits
You are required to have liability insurance, at a minimum, in Illinois. The first thing to remember is that you should always be sure to have uninsured motorist coverage on your car insurance policy. If you don't, then the insurance company will not pay for damages that are caused by an uninsured driver or hit-and-run driver.
If you do have uninsured motorist coverage, however, then they may pay up to your coverage limits if there were two cars involved in an accident and only one driver was at fault. They may also cover these costs if only one car was involved in the collision and both drivers were at fault.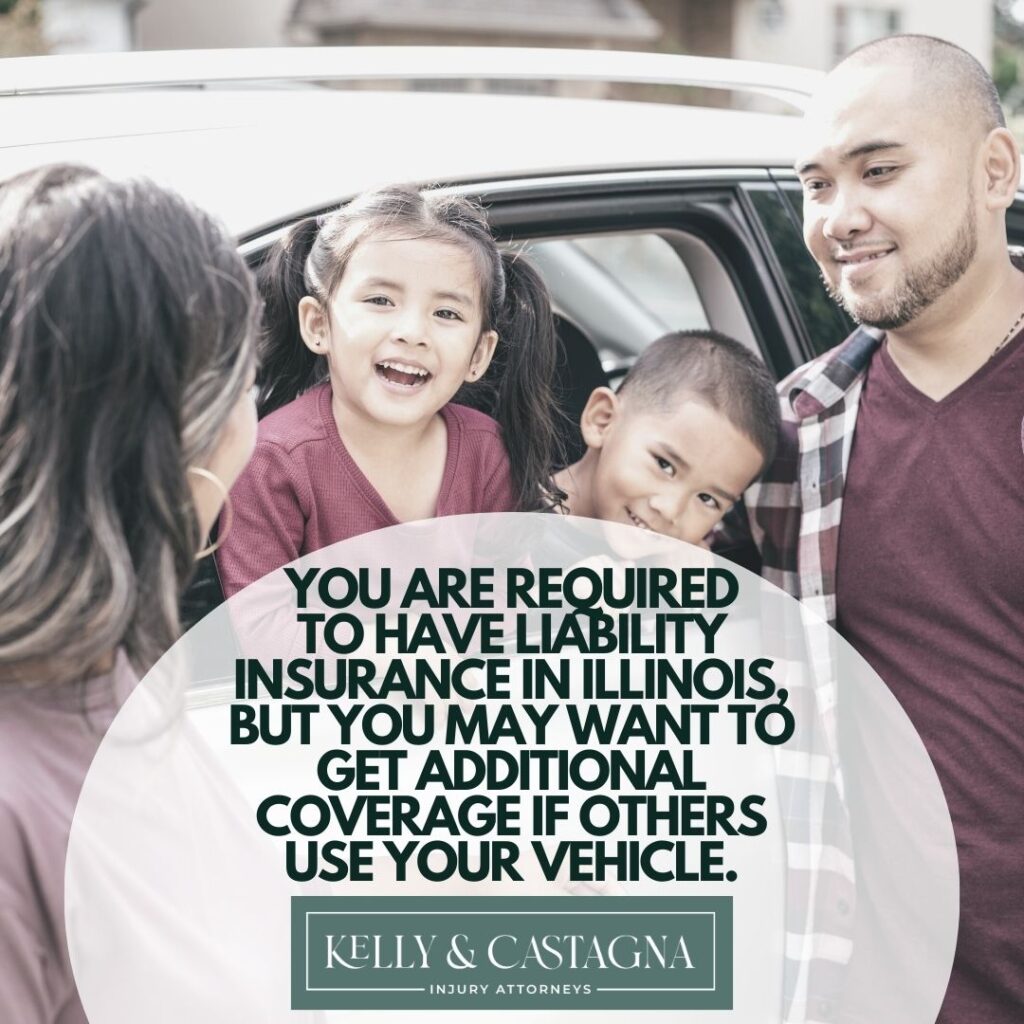 In order to get all of these costs covered by their insurers' policies, or sue them for additional compensation beyond what their policies provide, you must contact an attorney who handles cases like yours and ask him or her about whether suing might be possible under such circumstances. Our car accidents lawyers Bloomington Illinois has an in-depth understanding of how insurance companies operate and what claims you can make.
At Kelly & Castagna, our car accidents lawyers Bloomington Illinois will help you with your claim
In these situations, it's important to remember that your insurance company will not pay beyond the insured amounts. That is why it is important to hire a lawyer and sue the other driver for damages. You'll need to show that they were negligent or reckless for causing the accident in which you, another driver, or passengers were injured.
They might try to argue that it wasn't their fault—for example, that bad weather conditions led them into a skid. However, if there is clear evidence supporting your claim (such as eyewitnesses), then most likely you will win in court.
You may need to take steps to protect yourself if the other driver was uninsured and at fault. The best way to do this is by carrying comprehensive coverage on your own car, which will help cover costs in case of an accident with an uninsured driver. If you need assistance with your claim contact our car accidents lawyers Bloomington Illinois today for a consultation.