Car Accidents Lawyer Bloomington Illinois | Steps to take after a car accident
If you have been injured in a car accident you may need a car accidents lawyer Bloomington Illinois to file a personal injury claim. The legal team at Kelly & Castagna has the experience and passion to see you through the legal process. Contact us today at 309-820-0600.
It is important for you to know how long after an accident you can claim an injury. The time frame varies from state to state but generally speaking, in Illinois, you must file within two years after the accident or one year after discovering that your injuries are permanent or likely will be permanent.
File an Illinois Car Accident Report after an accident
If you are involved in an Illinois car accident, it is important to file an incident report with the police. You should also file a report with the Illinois Department of Transportation within ten days of your accident. It is important that you include all relevant details about your vehicle in these reports so that any additional expenses or damage can be covered by insurance companies and/or other parties involved in the accident.
If you learn that you have injuries that will require long term treatment or that are permanent, you will need to hire a car accidents lawyer Bloomington Illinois to file a personal injury claim. The attorneys at Kelly & Castagna will help you pursue justice for your personal injury case.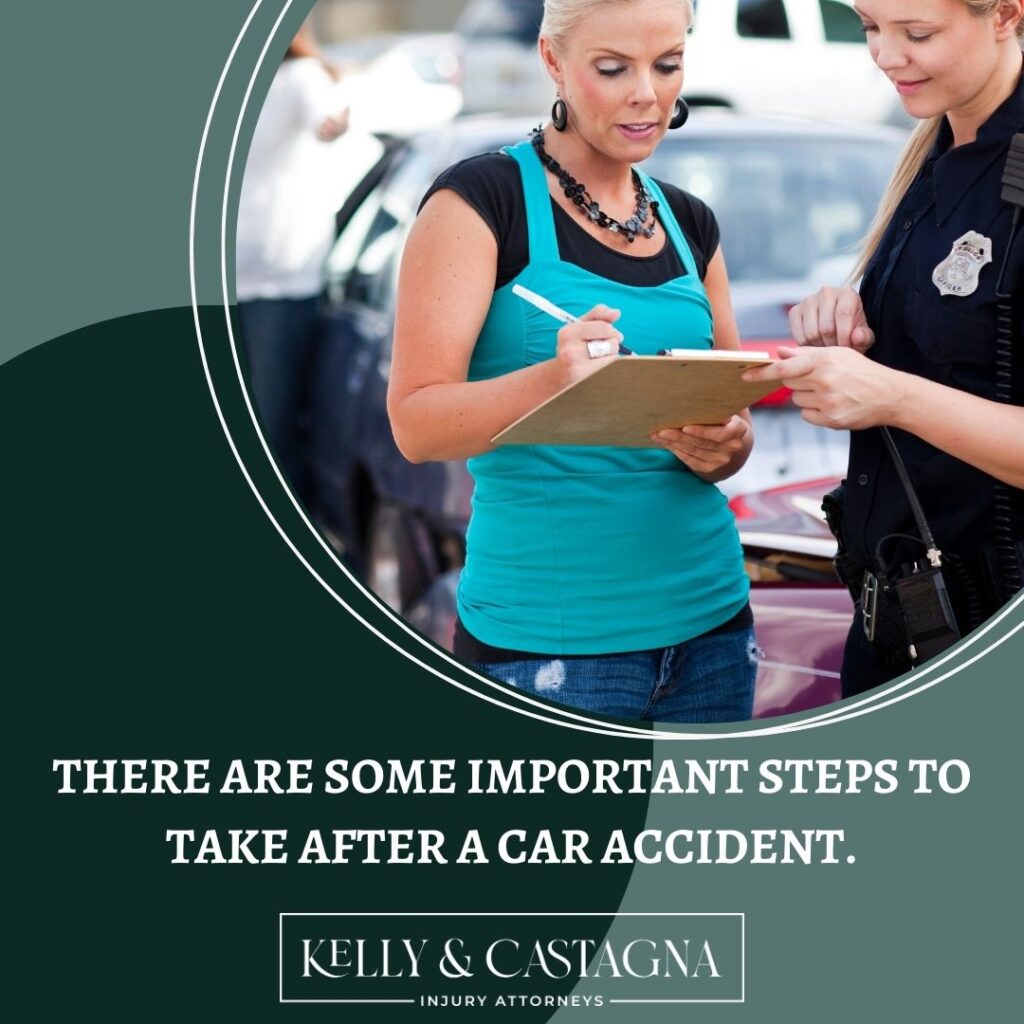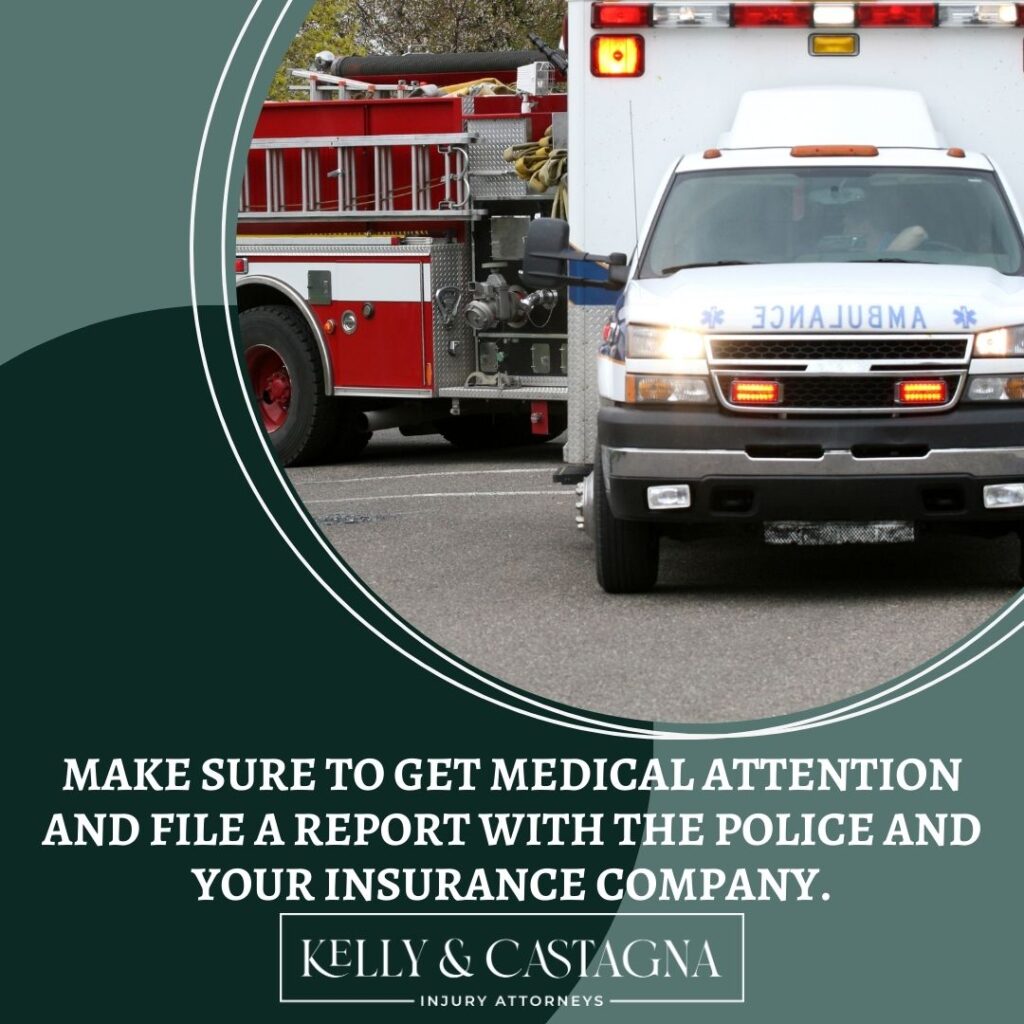 Even if you don't think you were injured you should get medical treatment
If you've been in an accident, it is important to get checked out by a doctor. The physician can tell whether you have sustained an injury and if there are any other issues that need attention. If necessary, they will refer you for further treatment.
If you do sustain an injury, the doctor will provide a report of his or her findings to be submitted along with your personal injury claim paperwork at a later date. It's advisable that you request a copy of this report before leaving the office so that it doesn't get lost among all your other paperwork.
The doctor can also help prevent re-injury by evaluating your current condition and advising on how to prevent future injuries from occurring during everyday activities like exercise or household chores. And it is important that you bring this information to the car accidents lawyer Bloomington Illinois at Kelly & Castagna.
Exchange information with the other driver
As soon as possible after the accident, you should exchange information with the other driver(s). The information you receive can be critical in determining who's at fault and how to proceed with your claim. Make sure you get their name, address, contact information, and their insurance information. You should also get the license plate number and vehicle description.
It's important to document what happened as soon as possible. Take photos of the scene and your injuries, if necessary. It can also help to take photos of any visible damage to your car (and any other cars involved). Keep in mind that taking pictures is only one part of documenting an accident. You should also get the names and contact information for any witnesses who were at or near the scene when it happened. If possible, get their vehicle identification numbers (VINs) so that you can have them checked out by a mechanic or insurance company inspector later on.
You should always keep good records after an auto collision, even if the vehicle damage doesn't seem significant at first glance. You never know when those details may come in handy later on down the road.
Once you are able to leave the scene, call your insurance company to report the accident. Your claim could be denied if you don't notify them right away. You should ask your insurance company to send someone out to take pictures of the damage to your vehicle, the scene of the accident (where it happened)and the other driver's car. All of this documentation will help your car accidents lawyer Bloomington Illinois pursue your personal injury claim.
Don't wait to file your claim. Contact our car accidents lawyer Bloomington Illinois
If you have been in an accident and believe that you were injured, then it is best to seek medical attention immediately. The sooner you do this, the better off you will be when it comes time for your claim settlement. It is also important that you file an accident report and seek medical treatment. These steps will help the car accidents lawyer Bloomington Illinois get you compensation for the damages you have incurred. Contact Kelly & Castagna today for a consultation.